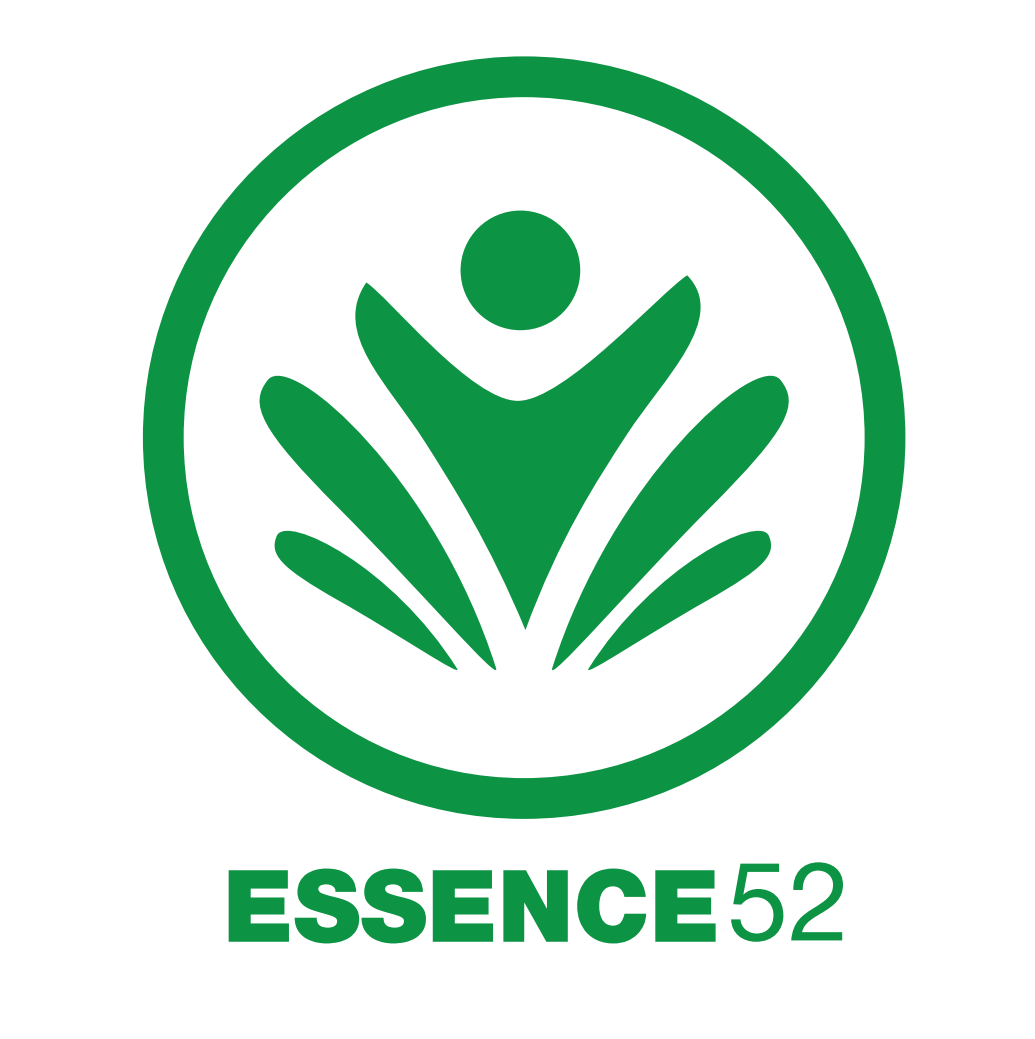 September 26, 2023
Essence 52 is a provider of online training for nursing home activity coordinators on how to facilitate an innovative well-being and lifestyle programme developed to help retain older residents' sense of self and purpose.
Liz Woods, MSc Health Psychology, is Essence 52's Creator and Instructor. Liz specialises in the psychological wellbeing of older people living in residential care and has over 5 years of experience working with nursing home residents. A graduate member of the British Psychological Society, she is also a certified instructional designer and a qualified aromatherapist. Dammy Olaniyi, Course Administrator at LHP Skillnet, asked Liz to tell us more about her Essence 52 programme, how it came to be, and what is in it for our member companies.
Dammy Olaniyi:
Can you provide a brief overview of the programme, to give us an idea?
Liz Woods

:
Essence 52 is a wellbeing programme developed for older people living in residential care. The Essence 52 facilitator course trains activity coordinators in how to deliver the programme for their residents. They will be trained how to facilitate group and individual sessions for relaxation, lifelong learning, and how to empower their residents to pursue their area of interest either individually or as a group.
Dammy: Where did the concept from this course come from?

Liz: I have an academic background in Health Psychology, and stress management is my area of interest. I am also a qualified aromatherapist. I was pursuing a career in academic research when in 2014 my mother had to move to a nursing home after a sudden illness. She mentioned to the Director of Nursing that I was an aromatherapist and I was asked if I would be interested in developing a group class. So, I brought some essential oils in for the residents to try the various aromas of the plants. The aromatherapy sessions became very popular with the residents, and I was told on many occasions that the session was the main focal point for many of the residents' week. I never expected to work with older adults in residential care but enjoyed it so much that it quickly became my full-time career as I was asked to provide classes for several other nursing homes. I found it a privilege to work with older adults, to get an insight into the lives they have led. In a class of 10, I had access to approximately 800 years of wisdom and life experience.
The format for Essence 52 developed over several years in response to the residents' interests and needs. I used my background in psychology to research scientific studies and implement recommended practices to enhance the residents' wellbeing. Many of the activity coordinators asked if I would consider training them so they could deliver the group session to their residents. When the Covid pandemic closed all the nursing homes in March 2020, it was a chance to diversify, and I became a qualified trainer and developed the Essence 52 facilitator training course. During this time, I was also accepted onto Enterprise Ireland's entrepreneur programme New Frontiers where I received a lot of support to develop Essence 52. As part of the New Frontiers programme, I had to conduct a pilot study in a nursing home. Some of the findings of this study indicated that it would be more practical to provide on demand training modules and resources that the activity coordinators could access online in their own time.


Dammy: What topics will be covered in the programme?
Liz: The course topics include the basics of wellbeing as it relates to older people in residential care. The use of essential oils as part of the Essence 52 programme, relaxation through the scent of lavender essential oil, how to use Essence 52's 'Touch of lavender' on residents' hands or face for a pampering session. The theory of lifelong learning and how to deliver the Essence 52 weekly Inspire session following the Essence 52 curriculum is also included. It is a very comprehensive course and upskilling activity coordinators can have many benefits for nursing homes, such as becoming less reliant on outside activity providers while ensuring they comply with regulations on providing meaningful activities.


Dammy: How is Essence 52 tailored to the specific needs of residents in nursing homes or activity coordinators in healthcare?

Liz: The Essence 52 programme was developed over several years in conjunction with nursing home residents, so, it is tailor-made, so to speak. It was my job to give the residents an incentive to attend the group sessions; consequently, I had to not only make it relevant and interesting for all the residents but also incorporate sensory aids for all the five senses to ensure all the residents could be included despite vision or hearing loss. Empowerment of the residents is an integral part of the Essence 52 model of wellbeing. The activity coordinators are trained to facilitate the residents' personal interests and the Essence 52 downloadable resources includes activity suggestions that are related to the topic of the week. There are 12 themes, divided into 52 weeks, that are relevant to the seasons and cultural events. These activities suggestions include cultural weeks to bring the world into the nursing home, topics to explore such as the ancient spice routes, or celebrating St Valentine's with rose week, making life in residential care exciting and dynamic, while helping to build a sense of community amongst the residents.


Dammy: What other materials or resources will be provided?
Liz: After the initial 5-week Essence 52 facilitator training course, the activity coordinators will have access to weekly downloadable resources, links to interesting articles and videos through the learning management system, which makes it very easy and straightforward to deliver the lifelong learning curriculum for the residents and saves time in activity preparation.


Dammy: How long does the course take, and how is it structured?
Liz: The initial training course has 7 steps and is delivered over 5 weeks. Each week, there will be on demand modules on the learning management system, a practical exercise, and an online workshop. The activity coordinators can also attend the monthly workshops throughout the year that are designed to support them in the delivery of the lifelong learning curriculum.


Dammy: Are there any prerequisites or entry requirements for activity coordinators who wish to take the programme?
Liz: The activity coordinators should have at least 3 months experience in the role, enjoy their job, and have a genuine desire to improve the quality of life for their residents. As the Essence 52 facilitator training course is blended learning with on-demand content provided on a learning management system and Zoom workshops, an intermediate level of computer skills is a requirement.


Dammy: What kind of feedback have you received so far? Can you share any stories of how the course has enabled activity coordinators to benefit residents?
Liz: The feedback from activity coordinators has been very positive. I have been told that it is important for them to be able to tell residents and families that they are trained in a wellbeing programme that all the residents can benefit from as there is something for everyone to enjoy as part of the Essence 52 programme. The residents residing in high-dependency areas of the nursing home can benefit from the relaxation sessions in their bedrooms or in a group setting. There are activity suggestions for more independent residents that include activities they can enjoy with their families, providing a sense of purpose to life in residential care.
As the Essence 52 lifelong learning curriculum has a different topic each week, it can not only help to motivate the residents but also provides a focus for the week as the topic can be integrated into the existing activities timetable. The Essence 52 Inspire lifelong learning session takes place on a Monday, where the topic of the week is introduced. Each topic is based on an aromatic plant that produces an essential oil. Essential oils are used as a sensory aid for learning, and the aroma can also trigger a long-forgotten memory even from childhood. The Essence 52 model of lifelong learning is circular, and the activity coordinators are trained to listen to the residents' knowledge about the topic and any memories that surface, and thus the resident becomes the teacher. There is usually a collective memory as the residents are generally from the same generation. The activity coordinators can become very creative and incorporate activities or ideas that the residents might have. The residents feel empowered when activities are resident led and the activity coordinator's role can become more rewarding when residents are motivated and engaged in activities that are relevant to them.
In addition, the residents' particular interests during each week can be recorded, so, when the same week comes around the following year, even though there could be a change in staff member, the essence of the resident will be remembered helping the resident to retain their sense of self, this is the core value of Essence 52.
Created with